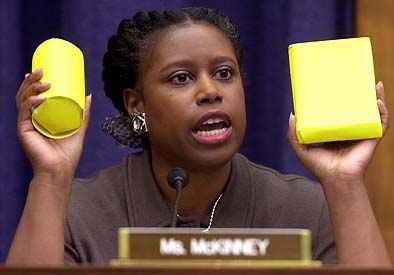 They shot this Black man in his genitals and in his back.  It sounds like a hate crime to me.  How else could one describe it?
Well, according to the Federal Bureau of Investigation, it was self-defense.  But how many times have we heard self-defense by cops used as a cop out? 

Well, what about Amadou Diallo?  Amadou Diallo was murdered on February 4, 1999 by New York Police Department (NYPD) cops who mistook a wallet for a gun.  They claim that they thought he was going to shoot them and so they shot him in self-defense.  One officer fell as if he had been shot.  41 bullets later, Amadou Diallo had been shot 19 times.  Young Amadou was only 24 years old.  He could survive the itinerant life of an African trading family, moving from Africa to Asia, but he couldn't survive the mean, racist streets of America.  And the killer cops went free.  Diallo's mother and step-father settled with the City of New York for $3 million in a lawsuit alleging wrongful death, racial profiling, and violation of Amadou's civil rights.