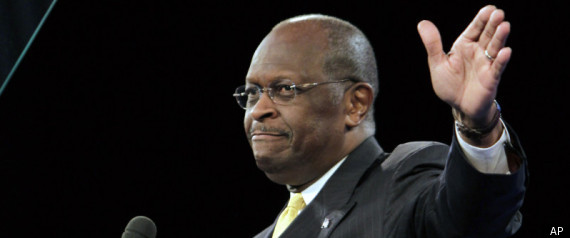 Rick Perry's campaign is doing overtime damage control after a Washington Post article reported that the candidate's family owned a hunting camp with the word "Niggerhead" painted on a rock. Perry claims that his father replaced the word in 1983 or 1984, once the family began to lease the property. He is also claiming that he never owned the property himself.
"A number of claims made in the story are incorrect, inconsistent and anonymous, including the implication that Rick Perry brought groups to the lease when the word on the rock was still visible," he said. "The one consistent fact in the story is that the word on a rock was painted over and obscured many years ago."
There are others who disagree with Perry's account of recent events. Eye witnesses claim that the words were still visible as recently as this summer. Herman Cain has jumped out to challenge Perry on the issue, stating that he is "insensitive" for the way he has handled the controversy.
"There isn't a more vile, negative word than the 'n word,' and for him to leave it there as long as they did is just plain insensitive to a lot of black people in this country," Cain said on "Fox News Sunday."
Some believe that this could be a serious problem for the Republicans and also for the Perry campaign. Right now, Perry is close to Herman Cain as the GOP front runner, and this might be the issue that pushes Perry back a notch. With many wondering if Herman Cain can actually defeat President Obama, it could hurt the Republican Party overall.
"The issue is, how are the people who are still concerned about Rick Perry's ability to prevail against President Obama, concerned about his electability, going to take this?" political correspondent Jake Tapper said on ABC's "This Week." "There are Republicans in Pennsylvania, Ohio, Wisconsin, Minnesota, who don't want him on the top of the ticket because even if he beats Obama, he will hurt them with congressional candidates, and this feeds into their concern."