A pregnant British woman facing possible execution in Laos will go on trial this week, the country's foreign affairs ministry said Monday.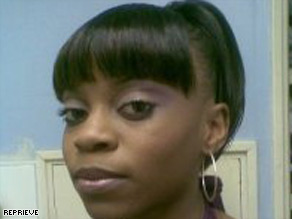 Samantha Orobator became pregnant in prison, according to a spokeswoman for rights group Reprieve.
Samantha Orobator "is facing death by firing squad for drug trafficking," said Clare Algar, executive director of Reprieve, a London-based human rights group.
Orobator, 20, was arrested on August 5, said Khenthong Nuanthasing, the Ministry of Foreign Affairs spokesman.
She was alleged to have been carrying just over half a kilogram (1.1 pounds) of heroin, Reprieve lawyer Anna Morris told CNN by phone from Vientiane, the Laotian capital. "For that amount of heroin the sentence is normally the death penalty," she said.
Orobator's mother Jane found out in January her daughter was pregnant -- more than four months after she was arrested, her mother said.