The prospect of spending 15 years in jail was probably the last thing on a Missouri woman's mind nearly three years ago when she switched checkout lines at a Walmart store.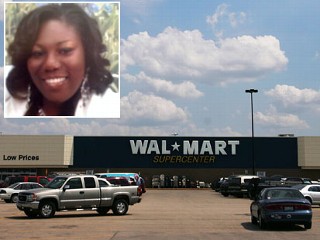 Heather Ellis, inset, could face up to 15 years in prison after allegedly assaulting police officers who asked her to leave a Walmart store in Missouri when she cut a line to be with her cousin.
(Courtesy Your Black World/Getty Images)
But jail's a possibility for Heather Ellis, 24, who goes on trial today for charges stemming from a dispute at the Kennett, Mo., Walmart.
Ellis faces charges of disturbing the peace, trespassing, resisting arrest and assaulting police officers after she became"belligerent" when she was asked to leavethe store Jan. 6, 2007, authorities say.
The schoolteacher could face 15 years in prison, if convicted.
But Ellis, who is black, has said that the charges are racially motivated, and that she has been unfairly targeted, which authorities deny.
Click to read.